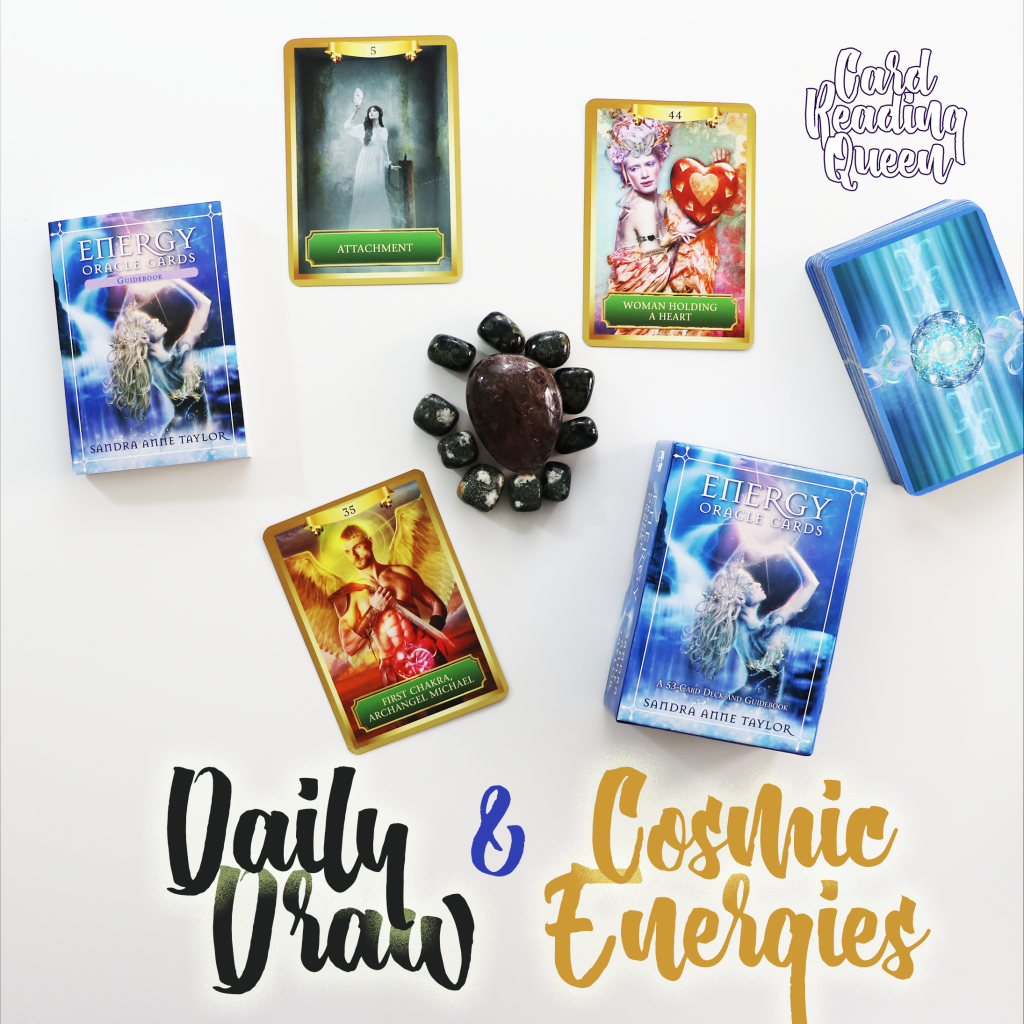 Today, and from April 26-28, Mars ♂ moves square with Neptune ♆. As a result, the DM specifically may feel a slight clash of energies during this time. This message is emphasized for divine masculine Aries and Pisces natives.

He may be second-guessing himself, especially as he reacts to the feminine. He may even be second-guessing the connection, which is a lingering energy from earlier in the month.

This doubt is either to be short-lived or can be ignored wholly by both counterparts. Yes, you can completely ignore it! Why?

💞DIVINE FEMININES 💞

DFs, you feel Attachment to your Divine Masculine and have full faith in the union. You've had to hold this faith through darker times than anything your DM can throw at you today. This is wonderful and shows your deep progress on this spiritual journey. Give yourself some love and congratulations today! This shift of energy is incredibly challenging to make.

The Woman Holding a Heart emphasizes this message and adds another: that you as the DF must continue to hold that faith and space for your DM. If you are able to do this, everything will be smooth sailing, so simply ignore the energies that may come through and wait for them to pass.

Finally, we see the First Chakra or the root chakra. Your union is planted firmly in the ground thanks in large part to the recent efforts of the DM. Can you feel its unshakeability? Trust.

💞DIVINE MASCULINES 💞

The DM is feeling a lot of excitement from his recent offer and expects everything to fall into place. He rarely trusted his intuition before, and he always moved forward through action. Now, he trusts his intuition and takes action, but it doesn't propel him forward like he expects. Attachment to the outcome of this offer has caused a slight blip in the connection, but that is only because the DM is just at the beginning of his work.

Additionally, he, like the feminine last week, may be confused by the sprout/seedling he sees. It feels like it's taken so much effort to get here! For the DF, there is a renewed faith in the seedling. For the DM, there is a need to learn how to have faith. The Woman Holding a Heart is a reminder to him to trust his DF as she is holding space for him through all his questions and fears during this time.

This is something that doesn't need to be discussed. The divine feminine had to build faith off of nothing, and in the darkness of winter. The divine masculine doesn't need to do that because he has his DF, his DF's faith, and his DF's ongoing effort toward the relationship to bolster his own faith. The First Chakra card is about him rooting this faith (already obtained for him by the DF) into the 3D.

Feel free to let these doubts pass by like water off a raincoat.

💝This reading was originally channeled for April 26, 2019, but trust that it came to you in the perfect divine timing! If you were drawn to it today, there's a message here for you. 💝