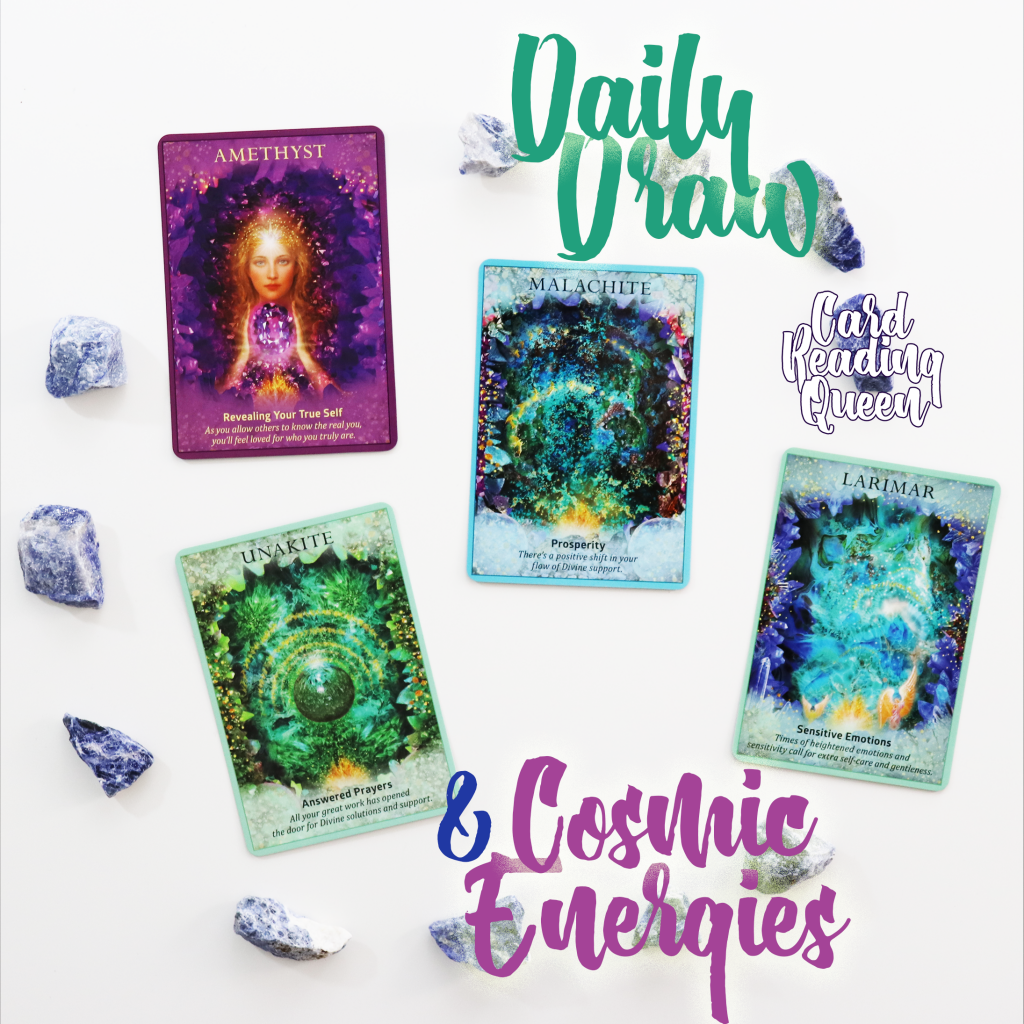 Today Uranus ♅ goes retrograde in Taurus ♉until Aug 11. This energy is an amplifier to the slow and steady energy of growing your seedling. Both Taurus ♉and Capricorn ♑are steady, dependable energies.

💞DIVINE FEMININES 💞

If your union has a divine masculine that is part of the Turtle Contingent in this wave of twin souls, and if the DM experiences The Fool, The Hanged Man, or The Tower this week, please know that these events will be easy for the DM to digest and will fairly immediately push the DM forward.

He may come "kicking and screaming" against his logical mind in many ways, but eventually he will end up right with the other DMs on his journey. It won't be something he lingers too much on, and he won't get stuck for months and months as he has in the past. Unakite indicates Answered Prayers while Malachite indicates Divine Support, so please know divine feminines that this easy movement forward is due to the work you've done in the past around this connection.

There is nothing to fear if this happened in your union. It is not a judgment on either the DM or the DF in the union. You are not behind and are still a part of this wave of twin souls. Just as mother nature puts into place many safeguards and repeated processes to protect its wildlife and greenery, so does the universe put safeguards in place to protect your union. The universe has your back.

It may be easy to get tangled up in sensitive emotions, as indicated by Larimar. It can feel incredibly frustrating to watch your DM struggle to move forward. Extra care and attention is recommended at this time.

💞DIVINE MASCULINES 💞

Behind-the-scenes, what is happening is that the DM has already risen to the challenge of these swift shifts through his healing work. For reasons unbeknownst to us, some of the DMs in this wave of twin souls won't take action willingly on the guidance they are offered. The universe anticipated this and built in a safety feature, a lever that could be pulled in case of emergency to set these DMs back on track.

The Amethyst shown here is a special message for the divine masculine. He still does not feel worthy of this love. Expect the nudge from the universe to help him step into his deeper, more vulnerable self.

Since the DM was unwilling to take the action himself when given signs and synchronicities, the universe had to force his hand. But there is absolutely nothing to fear because the DM is matched in his healing work to all the other DMs that went willingly into this new cycle of union.

This forcing of the hand is emphasized by Unakite, which symbolizes Answered Prayers. In truth, both souls in this union have asked for the Universe's nudge forward.

This healing will propel him forward and he'll rise to any challenges easily. You'll shortly see any missed energies from earlier this month come into play. This is to keep everyone in this wave of union on the same track.

💝This reading was originally channeled for April 24, 2019, but trust that it came to you in the perfect divine timing! If you were drawn to it today, there's a message here for you. 💝