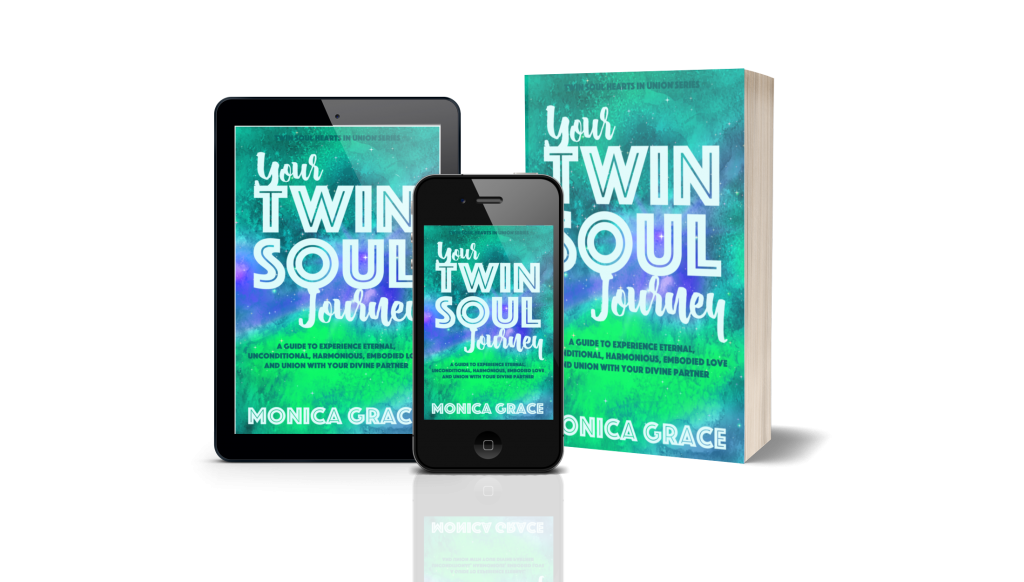 Ready for a big love to come into your life?
If you've found yourself on the twin soul journey, you probably have questions. In Your Twin Soul Journey, author Monica Grace takes you through everything you need to know about your twin soul journey, including sticky topics like:
Help! I've been blocked/ghosted/separated from my twin
My twin insists we're just friends, but I know there's a deeper connection
We're together, but not. It's complicated? Why?
I'm with my twin but our union needs work. How do I uplevel within the relationship?
Grab Your Twin Soul Journey today to get clarity and insight into this unique and fruitful relationship!
Get Your Twin Soul Journey in eBook:
Get Your Twin Soul Journey in Paperback: