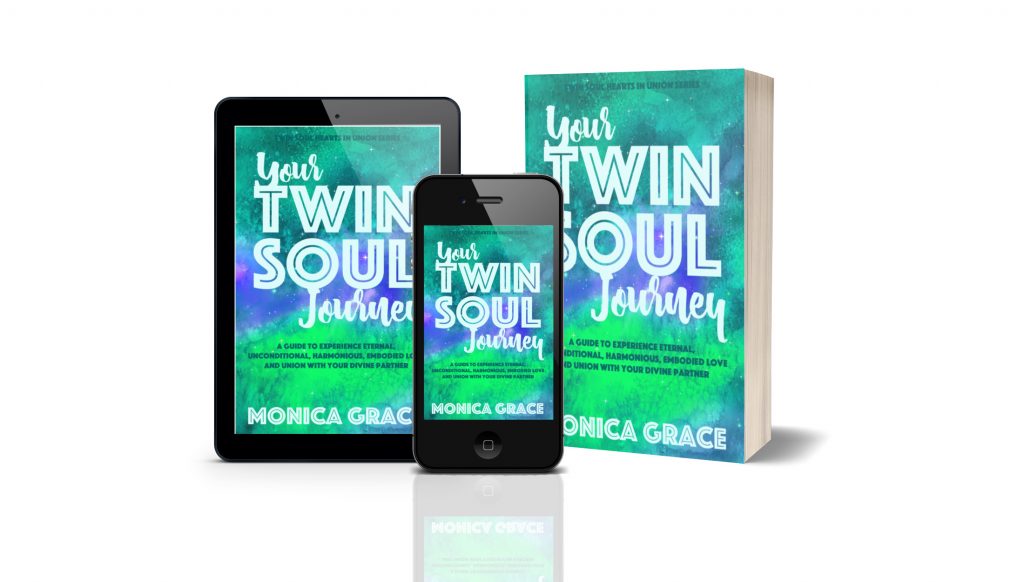 Ready for a big love to come into your life?
If you've found yourself on the twin soul journey, you probably have questions. In Your Twin Soul Journey, author Monica Grace takes you through everything you need to know about your twin soul journey, including sticky topics like:
The cornerstone concepts you MUST understand to embark on this journey
The truth about the twin flame stages and my own personal roadmap to finding your unique way through this journey
How to heal quickly through any separation blocks you are facing on your twin flame journey
How to find the purpose of your twin flame union and why it's important
What to expect in terms of twin flame telepathy, twin flame dreams, and other surprising spiritual experiences
And we will also debunk tons of twin flame myths that are keeping you in some level of separation from your twin
Grab Your Twin Soul Journey today to get clarity and insight into this unique and fruitful relationship!
Get Your Twin Soul Journey in eBook:
Get Your Twin Soul Journey in Paperback: